The month-over-month price gains seen earlier this year abated in the Metro Vancouver housing market in September due to a seasonal decline in sales and a modest increase in inventory levels across the region.
The Real Estate Board of Greater Vancouver (REBGV) reports that residential home sales in the region totalled 1,926 in September 2023, a 13.2 per cent increase from the 1,701 sales recorded in September 2022. This was 26.3 per cent below the 10-year seasonal average (2,614).
There were 5,446 detached, attached and apartment properties newly listed for sale on the Multiple Listing Service® (MLS®) in Metro Vancouver in September 2023. This represents a 28.4 per cent increase compared to the 4,243 homes listed in September 2022. This was 5.2 per cent above the 10-year seasonal average (5,179).
Analysts generally agree that downward pressure on home prices occur when the sales-to-active ratio dips below 12% which is referred to as a Buyer's Market, whereas home prices experience upward pressure when it goes beyond 20%, also referred to as a Seller's Market. A Balanced Market is between the two. Metro Vancouver saw an increase in the combined sales-to-active ratio from last month and now we are in a Balanced Market.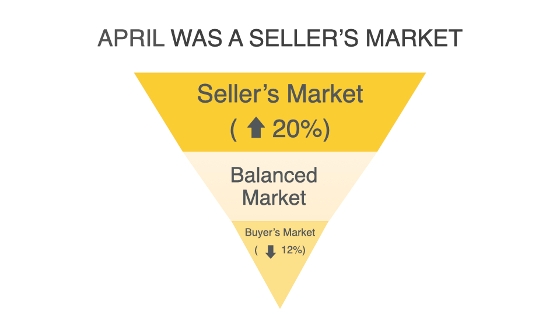 Across all detached, attached and apartment property types, the sales-to-active listings ratio for September 2023 is 17.7 per cent. By property type, the ratio is 12.6 per cent for detached homes, 21.6 per cent for townhomes, and 21.3 per cent for apartments.
The MLS® Home Price Index composite benchmark price for all residential properties in Metro Vancouver is currently $1,203,300. This represents a 4.4 per cent increase over September 2022 and a 0.4 per cent decrease compared to August 2023.
The total sales for September 2023 were 1,912. This works out to 574 detached homes with a benchmark price of $2,017,100, 988 townhouses with a benchmark price of $768,500 and 352 apartments with a benchmark price of $1,098,400.
Ready to jump into the market? Whether you're looking to buy, sell, or learn more about what this means for you, reach out to us today!